FALL SPECIAL
ONE TIME OFFER – Join or Renew your membership early to beat the full 2024 fee increase AND be entered in a drawing for a free hoodie!
FALL SPECIAL INDIVIDUAL – $30
FALL SPECIAL FAMILY – $45
Mail in ONLY or submit at a Fall R&T event. Must be received/postmarked NLT December 31, 2023
Click HERE for special membership form
Two people, a horse, and one tough race!
Ride and Tie is a fun and challenging sport combining running, riding, endurance and strategy. Teams consist of two runners and one horse who complete a 20-100 mile trail course by "leapfrogging" one another. Partners do this for the entire distance and each team learns to maximize the different members' strengths and weaknesses to their advantage.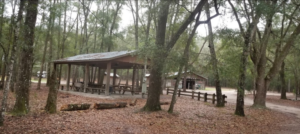 No event found!