TIME TO RENEW YOUR MEMBERSHIP FOR 2022
FLASH – 50th ANNIVERSARY World Championship, Tentative Date/Location – July 30-31, 2022, Humboldt County, CA
Not receiving newsletters or emails from Ride & Tie????  Is your membership current?  Maybe your contact information needs to be updated. Contact membership@rideandtie.org.
Two people, a horse, and one tough race!
Ride and Tie is a fun and challenging sport combining running, riding, endurance and strategy. Teams consist of two runners and one horse who complete a 20-100 mile trail course by "leapfrogging" one another. Partners do this for the entire distance and each team learns to maximize the different members' strengths and weaknesses to their advantage.
Broxton Bridge Plantation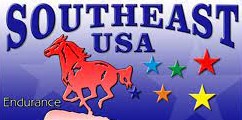 No event found!